New Design Inc. Team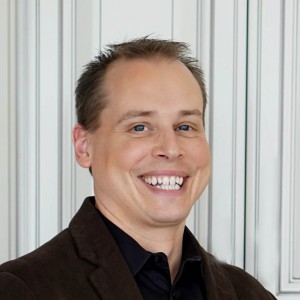 Ray Hennig
Owner
Ray is a co-founder of New Design, Inc. He has spent over 27 years in the remodeling industry and the past 20 years as a licensed builder. His high level of expertise and attention to detail is clear in the thousands of projects he has successfully completed. He loves people, and is considered a loyal friend to all. Ray's dedication to the company and his employees is also evident as he is always willing to lend a helping hand. Ray has a soft spot for animals and is often working to find a forever home for a pet in need. This is how NDI acquired our resident stress manager, Kitty.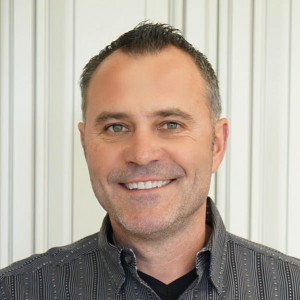 Richard Kowal
Owner
Richard brings a wealth of knowledge of the building trades to our team. After many years working in the home improvement industry and as a licensed builder, he joined together in founding New Design Inc. in 2003. Richard has designed and overseen thousands of projects.  With a keen eye for design, he excels at creating a truly custom space for homeowners to enjoy for years to come. When he is not designing, Richard enjoys spending time traveling with his wife and two teenage boys.
John Barber
Project Manager
John has 32 years of experience in the kitchen and bath remodeling industry. He started as an installer in the field and has now been a project manager for the last 15 years. John is skilled at multi-tasking and motivating. He enjoys seeing a project evolve into a beautiful finished product.
When he is not busy with projects at work, John tasks himself with projects around his home and gardening. He also enjoys spending time with his wife of 28 years.
Travis Hawk
Project Manager
Travis started with New Design as an installer in 2010, and has close to 20 years of experience as a custom trim carpenter.  He remained one of our best carpenters for many years.  In an effort to utilize his exceptional organizational skills and thorough thought processes, we brought him on as part of our project management team.  Travis received his Bachelor's Degree from Indiana Wesleyan University.  He spent 9 years volunteering with his wife in Honduras directing a vocational school for under-privileged boys.
When he is away from work, he enjoys time with his wife and two daughters as they participate in sports and many other after school activities.  Travis is very loyal and his dedication and work ethic is apparent in all that he does.
Christy Zacker
Designer – NCIDQ
Christy joined our design team in 2010 and brought her 25 years of experience as a kitchen and bath designer. She also has experience managing showrooms, working directly with builders and designing high end kitchens and baths.
After graduating from Baker College with an AAS of Interior Design, she received additional training from The National Kitchen and Bath Association (NKBA) and earned her certification from the National Council for Interior Design Qualification (NCIDQ).  She was also awarded the "First in Class" honor from a national custom cabinet school.
Christy's inspiration came from her father who was a custom cabinet builder.  She feels that safety and function are a priority when planning kitchens and baths. In her spare time Christy enjoys outdoor activities, gardening and spending time with her family and dogs.  She is kind and compassionate with all those she comes in contact with, and you will often find her helping someone in need.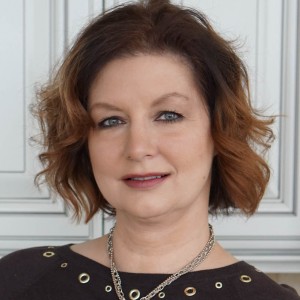 Kim Mattar
Senior Designer –BS (Interior Design)
Since 2006, Kim has been a valuable part of our team. She has a Bachelors of Science in Interior Design from Baker College with a Minor in Architecture & Construction Technology. Kim enjoys being challenged with maximizing the function of a small space or the intricate details of a fully custom design. Her passion is developing a thorough design that is inviting and comfortable.
Kim is a member of the Flushing Area Optimist Club, where she volunteers to help area children in need.  She is a self-proclaimed 'cat lady' and enjoys long walks, Broadway plays, and spending time with her family.  Her favorite people in the world are her son and twin daughters.  She loves to share silly videos of her son, who is away at college, or wonderful stories of her daughters while they pursue their careers in New York City.  Kim is always smiling and willing to help anyone.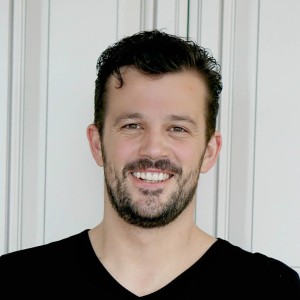 Graham Goodrich
Design Specialist
Graham brings over 21 years of sales/client service experience.  An extensive background in residential real-estate equips him with a vast knowledge of building value in one's home.  His passion for people and assisting clients with the selection process gives him the opportunity to truly enjoy his work.
Graham was born and raised in the Grand Blanc area, and has many ties to the community.  When he's outside of the office, Graham enjoys spending time with his 7-year-old son, cheering for the Detroit Tigers and his beloved Michigan State Spartans.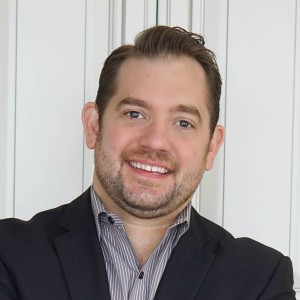 Jordon Howe
Senior Design Consultant
Jordon is our Senior Design Consultant, with over 15 years of professional experience.  He has been with NDI since 2005, and has successfully completed thousands of kitchen and bathroom projects.  Jordon approaches each project with enthusiasm and care and enjoys working to find the plan that fits best for each individual customer.  The love he has for each of his clients and the work he does is the reason he has such a large base of referral customers.
Jordon keeps a busy schedule in and out of the office, and cherishes his time with his wife and three beautiful daughters.  As a very proud dad, he enjoys watching the many activities his daughters participate in.
Rick Dajos
Design Specialist – ALA
Rick has been a member of the New Design family since 2010 and has been in the residential remodeling industry for over a decade.  Prior to New Design, Rick gained his customer service experience working in sales.  He has also held positions in residential construction giving him knowledge of the install process.  Rick holds an Honors Associate's Degree with a background in architecture and liberal arts from Mott Community College.
Rick is an avid sports fan and lives a very active lifestyle.  He enjoys spending time with his wife and two sons.  His favorite thing about his job is seeing the final project.  He enjoys taking the original kitchen or bathroom through a complete process; from a concept on paper to a beautiful room the client will enjoy for years to come.
Michelle Whitaker- Design Specialist- BS (Architecture)
After graduating from the University of Michigan Taubman College of Architecture with her Bachelors of Science in Architecture she followed her passion for remodeling to a small design build firm. Michelle wore many hats and gained valuable experience in design, sales, marketing and project management.
Michelle brought her skills to the New Design team in January of 2015. She is using her attention to detail to help bring about many positive changes.  She has a knack for finding the solution to anything, is a true team player and an asset to the company.
When she is not working, she enjoys camping and creating lifelong memories with her husband and two boys.
Kit Shirey
Shop Foreman
Kit has enjoyed his time at New Design for the past 12 years.  His interest in woodworking and carpentry was sparked in high school with courses in woodshop. A union carpentry apprenticeship started his career and he now has over 25 years of carpentry experience. Kit is very detail oriented and prides himself in always putting forth the extra effort to do a great job.
In his spare time, he loves fishing and watching Lions Football with his wife and three sons.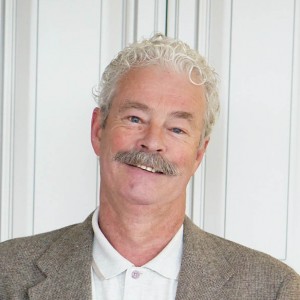 Alan Hibberson
Service Coordinator
Alan grew up working on farms in the Bridgeport area and is no stranger to hard work.  He served our country for 2 years in the Army, Combat Infantry, where he was awarded the Bronze Medal of Valor for his service in Vietnam.  He is a proud veteran and enjoys time spent with his fellow veterans. He became a Journeyman Carpenter by completing a 4-year apprenticeship with his GI bill. He has enjoyed working for the NDI owners for 15 years and has been in the kitchen and bath industry for the last 20+ years. Alan pays attention to detail and approaches each and every service meticulously.  He strives to guarantee years of satisfaction for every project.
In Alan's free time he likes to be around animals, going to area festivals and time spent outdoors in the warm temperatures.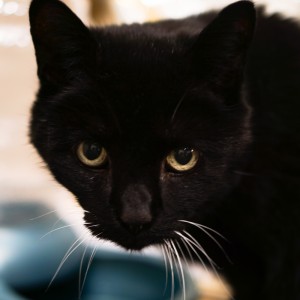 Kitty
Stress Management
Although she has reached retirement, Kitty still loves the remodeling game. She used to go out into the field, but now spends most of her days in the office. She makes sure no detail is overlooked.