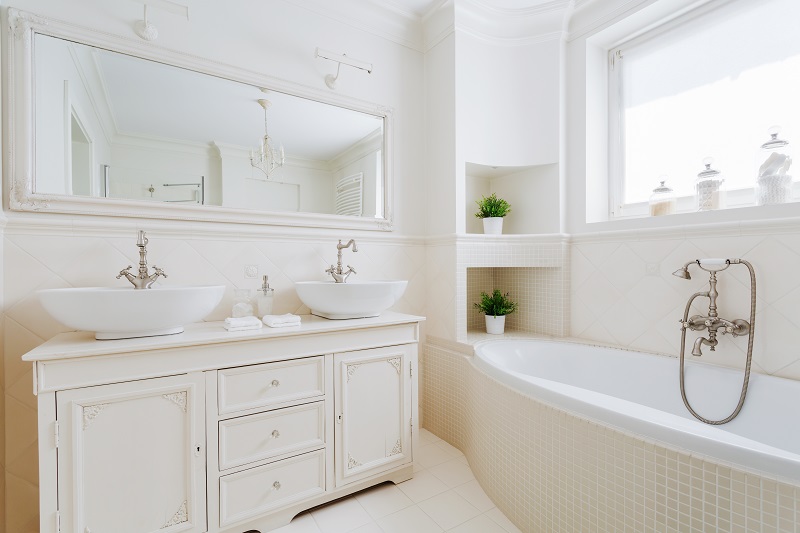 Remodeling a bathroom can significantly improve the value of your home while also adding features to make it more useful and enjoyable for you and your family while you are living there. Below are some tips for remodeling your bathroom to help you get started:
Decide on a budget –a budget is a good place to start for a bathroom remodel. Your budget will largely determine what features and/or materials you can add such as new countertops, cabinetry, sinks, showers, and other facets that you may wish to update.
Don't change your plumbing – if you can maintain your plumbing in its current configuration, this will save money. Any changes to your plumbing will result in the cost of your project going up significantly.
Be careful about DIY projects – although handy homeowners may wish to try a bathroom remodel on their own, remodeling can quickly become complicated even for experienced handymen. Consider hiring an experienced contractor.
Add lighting – if your bathroom does not have suitable lighting, consider adding it with your next update. Proper lighting will not only make your bathroom look better; it will also improve its safety. Increased lighting in your bathroom can make it feel larger and allow you to see appropriately in the mirror as you are getting ready. You may install light dimmers for mood and relaxation.
Contact the design professionals at New Design Inc if you have any questions or need professional help and recommendations for your bathroom remodel project.