THE NEW DESIGN DIFFERENCE

OUR EASY 4 STEP PROCESS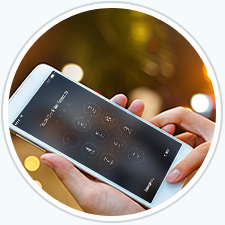 ❶
CONTACT
NEW DESIGN INC.
Phone
Online
Showroom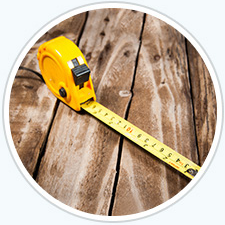 ❷
FREE IN-HOME
CONSULTATION
Measure
Consult
Layout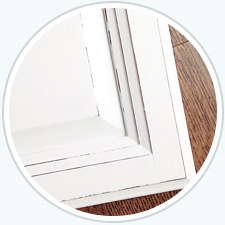 ❸
MATERIALS
& SELECTIONS
Design
Select
Advise
❹
SCHEDULE
INSTALLATION
Schedule
Manage
Install
Remodel Kitchen & Bathroom
Your residence serves as a manifestation of your unique identity. It is your sanctuary, where life unfolds and moments are cherished. At New Design, Inc., we guide you through the renovation and construction journey to ensure that the final result not only mirrors your personal style but also optimizes your living space to cater to your individual requirements.
Enhancing your home through remodeling is now more accessible than ever thanks to flexible financing options.
Looking For A Personalized Approach To Home Remodeling?
If you're looking for a remodeling company that can complete your home remodeling project smoothly and efficiently, you've come to the right place. New Design Inc. delivers quality results with the customer foremost in mind.
We work with you from start to finish.  You won't have to worry about hiring another company to conceptualize a design, complete electrical work, or even paint.
We come to your home, help you design your kitchen or bathroom remodeling project, and give a free quote. If you want to work with a firm that truly cares about the customer, New Design Inc. can deliver the results you seek.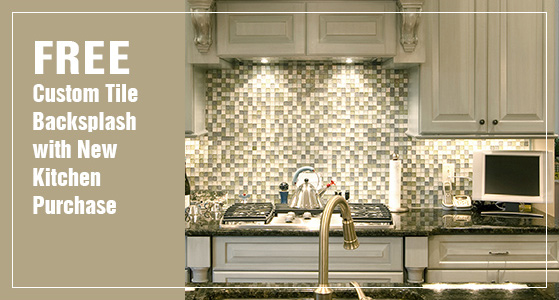 Bathrooms, Kitchens, Countertops
No matter which room in the home you'd like to upgrade, our professionals will work with you to ensure that the end results are better than you could have imagined. We have access to a vast selection of quality products, and offer all remodeling, interior design, and upgrade services with every project. we're able to work with you on your home remodel from beginning to end — no outside help needed!
When you're ready to put a design into action, we'll get started and work with you until the job is done. We are your one-stop shop for finding the products, designing your remodel, and putting the plan into action. Our remodeling contractors can take your wants and needs and develop a plan to utilize the space in your home to best advantage. We have been helping homeowners in Michigan for over 20 years, making their homes more beautiful and valuable than when they were originally built.
OUR GALLERY

We have completed thousands of kitchens and bathrooms. Take a look at some of our work!
Visit Our Showroom in Grand Blanc Or Get An In-Home Consultation Today. Serving Genesee, Oakland, Lapeer, Livingston Counties & More.
TESTIMONIALS

What clients say about us.
I'm very pleased with the quality and workmanship of the workers. They are nice, respectable and knowledgeable. I'm extremely pleased the both bathrooms they done.
Ray, Rick and the rest of the team were awesome to work with. Our kitchen turned out beautiful. I would highly recommend New Design for any project. Thanks for everything! Chuck & David
Ray has been great so far. Patient, knowledgeable, flexible, and friendly. I look forward to working with him and his team on our kitchen remodel. Every question we ask is answered with respect. I am very comfortable with New Design.
Personable staff. I never felt pressured or influenced to make decisions. The crew was on time and often early. Rick, Travis and Renee made my experience smooth and carefree. They valued my time and worked with mt when I was unsure of options. It was the best decision have ever made choosing a home and remodel company
Antonios Bistolaridis
2022-09-01
Best experience helpful people especially Jordon he delivers more than he promised. Everyone worked with us and knew what they were doing very happy with all.
Posting this on behalf of my father: Large project comprising laundry room, basement bathroom, and basement bar. Took much longer than expected but craftsmanship was very good and we are satisfied with the results. Photos speak for the quality of the work.
We simply cannot say enough good things about New Design in enough places, but we sure will try!!! From the time we walked in and Rick Dajos designed our original project of our new kitchen and family room, until the end which became a HUGE project involving our entire first floor, half the basement, and some people holding cameras, New Design was truly everything we could have hoped for. Ray and the ENTIRE team from the office to every single worker who stepped into our house (and I think we met just about every employee of the company along the way) were nothing but professional! And they communicated constantly so we were always on the same page and knew what was up. Our project did not start off as what anyone expected it to end up as. We ended up asking a LOT of New Design. And they simply rose to the occasion and delivered. I cannot wait to have them show off their work and our home in the near future to the country. There is no doubt that New Design was the right choice for us. The work is top notch. The people are even better. Thank you New Design.