THE NEW DESIGN DIFFERENCE



WHAT PEOPLE SAY ABOUT US
My husband and I had great experience working with New Design. We loved the initial design concept of our new kitchen what was well presented in the computerized drawing.
The staff was very knowledgeable and professional and accommodated all our likes and changes to the project . Through the whole process we were well informed on the work progress and any possible delays. The price was fair for the transformation we've received.
Our kitchen turned out gorgeous!! Well done New Design!
Alicia Osenenko
Looking For A Personalized Approach To Home Remodeling?
If you're looking for a remodeling company that can complete your home remodeling project smoothly and efficiently, you've come to the right place. New Design Inc. delivers quality results with the customer foremost in mind.
We work with you from start to finish.  You won't have to worry about hiring another company to conceptualize a design, complete electrical work, or even paint.
We come to your home, help you design your kitchen or bathroom remodeling project, and give a free quote. If you want to work with a firm that truly cares about the customer, New Design Inc. can deliver the results you seek.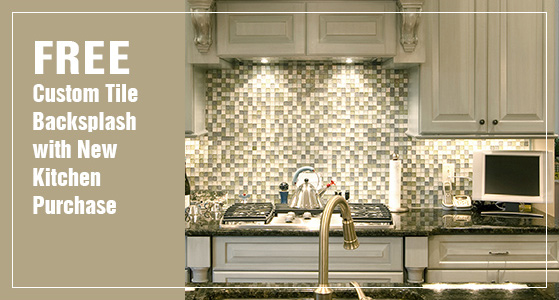 Bathrooms, Kitchens, Countertops
No matter which room in the home you'd like to upgrade, our professionals will work with you to ensure that the end results are better than you could have imagined. We have access to a vast selection of quality products, and offer all remodeling, interior design, and upgrade services with every project. we're able to work with you on your home remodel from beginning to end — no outside help needed!
When you're ready to put a design into action, we'll get started and work with you until the job is done. We are your one-stop shop for finding the products, designing your remodel, and putting the plan into action. Our remodeling contractors can take your wants and needs and develop a plan to utilize the space in your home to best advantage. We have been helping homeowners in Michigan for over 20 years, making their homes more beautiful and valuable than when they were originally built.
OUR GALLERY

We have completed thousands of kitchens and bathrooms. Take a look at some of our work!
Visit Our Showroom in Grand Blanc Or Get An In-Home Consultation Today. Serving Genesee, Oakland, Lapeer, Livingston Counties & More.