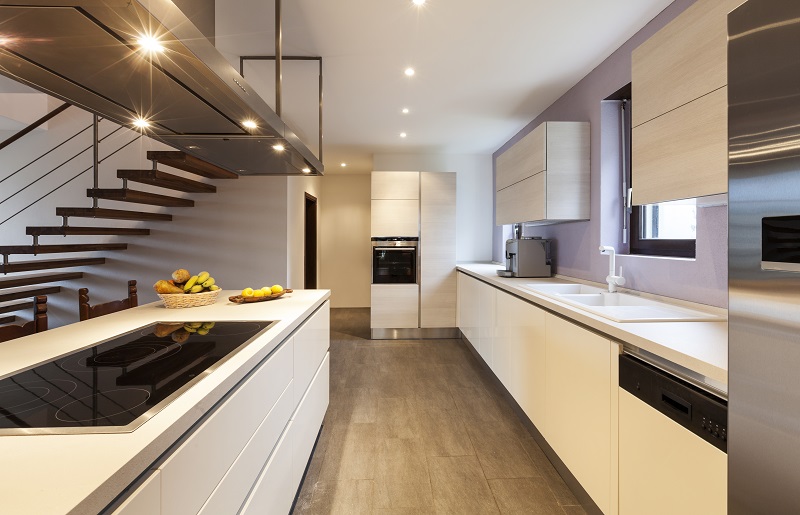 Whether you ran into some home damage from the recent high winds or are just looking for a change, remodeling your kitchen can be an exciting event for anyone. We spend a lot of time in the kitchen, so when it is time to remodel, it is important that it is done the right way.
If you have a small kitchen, there are many ways to maximize and organize your space. Having an organized kitchen will make cooking easier and more enjoyable for you. There are many different types of cabinet organizers to make maximum use of the space that you do have. Cabinets can be so much more than storage, though. With countless models to choose from, it can be easy for you to find a way to make them personal to reflect your taste.
Figuring out a fun and unique kitchen backsplash can be a simple way to add some pizzazz to your room without being too distracting. Our designers can incorporate design to bring the whole room together and your new kitchen to life. Contact New Design Inc. to set up an appointment for an in-home consultation or visit our showroom.