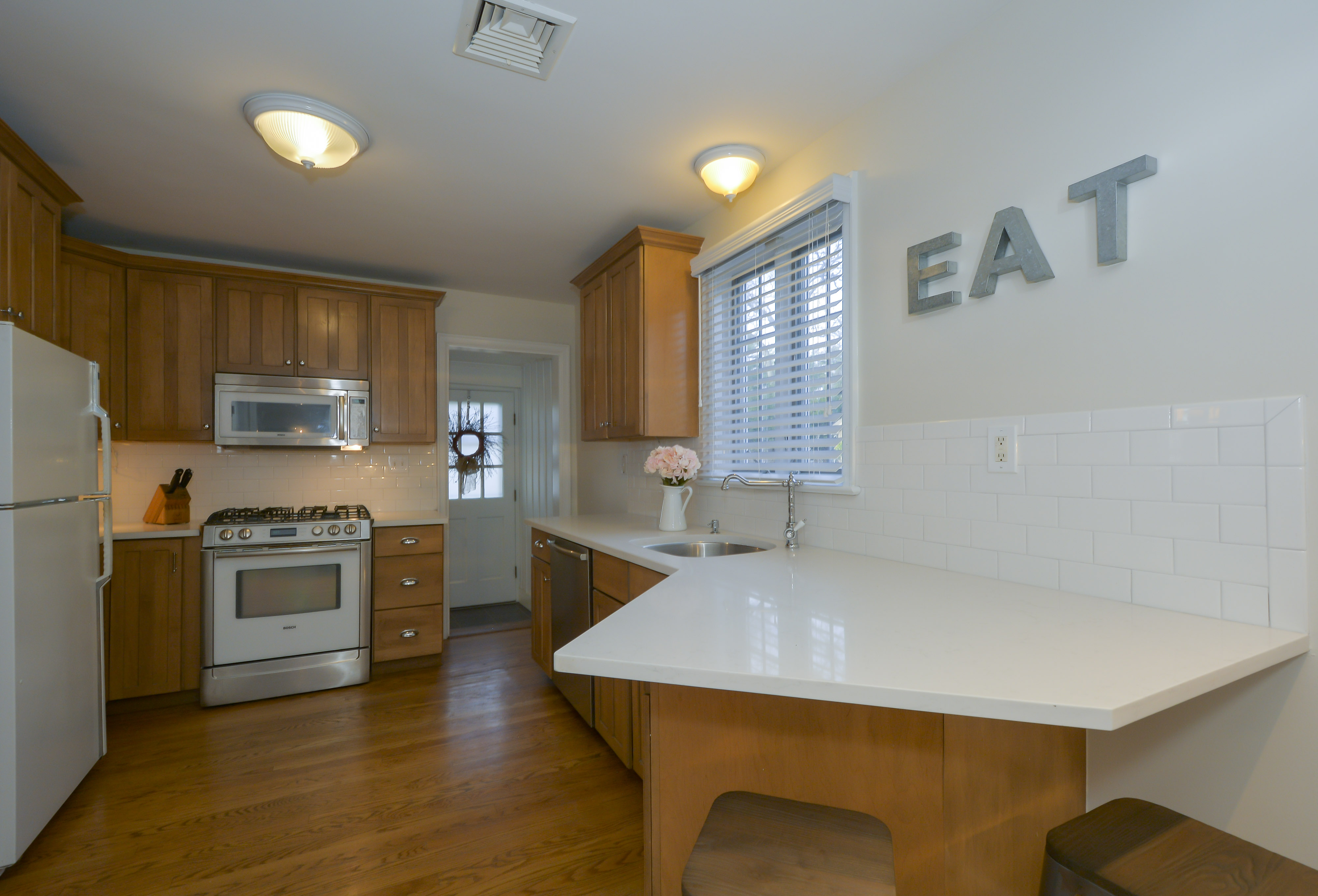 Your kitchen's countertops are used daily and serve a wide variety of uses. There are material options for all price points. We will describe three of the material choices offered by New Design, Inc. for installation in your kitchen.
#1. Granite
A favorite among homebuilders, granite is a natural material seemingly purpose-built for use in the kitchen. This naturally occurring rock can be found in a wide variety of styles. Some types of granite feature dazzling semiprecious stones which sparkle under light. The unique patterns found in granite are one of a kind and are sure to embellish your kitchen.
#2. Laminates
The best bang for your buck, laminates offer the greatest value and are available in thousands of colors. This non-porous material can be made to order, coming in a variety of edge styles to satisfy your project's needs.
#3. Quartz
This versatile material is stain, scratch and heat resistant, making it perfect for application in the kitchen. As a non-porous, natural material, quartz does not require sealant and is available in an array of colors and patterns. If you are looking into having a granite countertop installed, be sure to check out what quartz has to offer!
This shortlist of materials describes their basic features and should help you determine what to use for your countertop. If you would like to enlist the help of our award winning design team, give us a call at (810) 694-8609, we would be happy to assist you in your kitchen remodel.