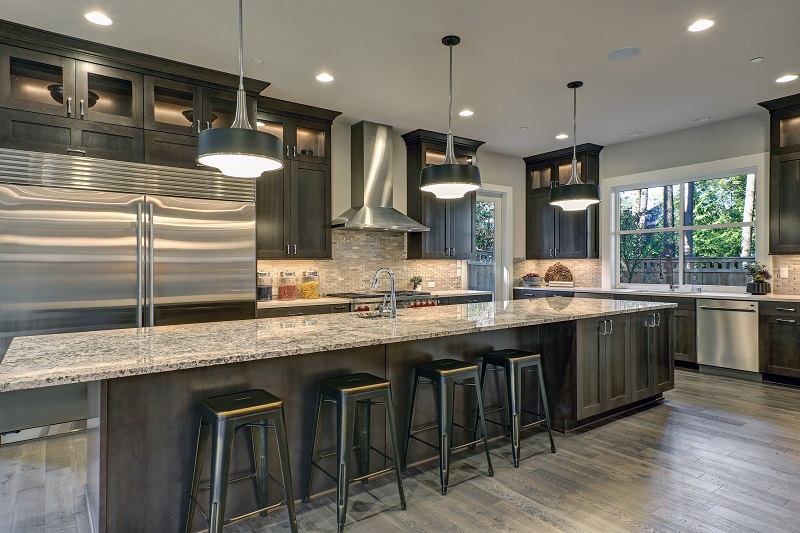 When shopping for countertops, it is essential that you spend the time to pick the right material and design for your specific needs. Countertops are not easy to replace once they are installed, so make certain that you are receiving exactly what you want the first time around.
Consider your budget
Your budget is the main factor that will determine which material that you will end up choosing. Granite, quartz, and concrete are three of the most expensive countertop materials but are also three of the most versatile. Each has their own benefits and disadvantages, but in most cases you can't go wrong with any of these materials. If your budget doesn't warrant spending the money for the higher end products, you will find laminate, butcher block and solid wood countertops, all of which are viable options if they meet your requirements.
Ask for advice from professionals
It is best to get design advice from professionals in order to choose a material that matches the current look that you desire for your kitchen. It's also important to consider how you are going to update your kitchen in the future; as you will want a material that will not only fit your current kitchen design but one that will also be able to match future potential changes.
New Design, Inc. can answer any questions that you have regarding kitchen or bathroom design including inquiries about countertop materials. Please stop by or give us a call to set up a free consultation.