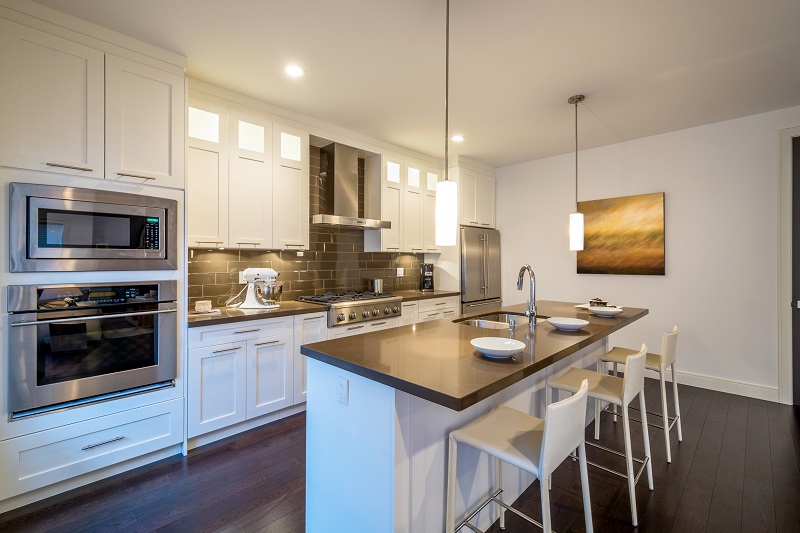 Designing a new kitchen allows you to take advantage of modern amenities and will provide a new look that will give you personal enjoyment and impress your friends and family. There are plenty of ways that you can update your kitchen's appearance and improve your kitchen's functionality to make both your family's and entertaining experiences better.
Update Your Storage Space
Installing additional cabinets is a good idea if you find that you are constantly lacking the storage space that you need. This extra cabinet space will help remove clutter in your kitchen so that your food prep and counter areas are clear. If your cabinets are outdated, it is even more of a reason to consider a new installation.
Install an Island for Serving, Seating, and Storage 
A kitchen island is great for entertaining guests. Adding an island is also an easy way to gain more storage and countertop space, plus can be used for additional seating in your kitchen.
Change up Your Countertop
There are so many countertop options from laminate to granite to quartz depending on your price point and needs. Visit our website to learn more.
Make Your Kitchen Pop with a Backsplash
A backsplash can add protection to your walls and also make a statement displaying both your personality and style.
New Design Inc. designers are here to lend their expertise and help you put all of the elements of a kitchen together in the space allotted and the budget provided. For more ideas to update your present kitchen stop in our showroom or contact New Design Inc.