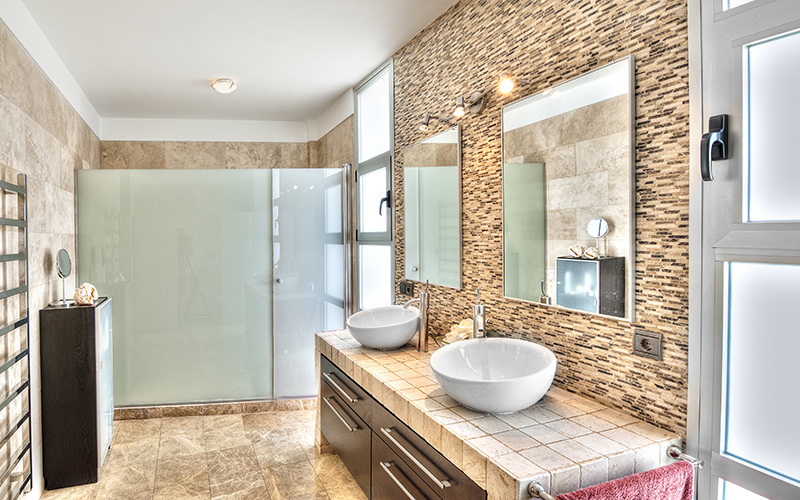 Bathrooms are some of the most used spaces in our homes. It is important to have an expert assess the best way to optimize corners and cabinets to be able to store all of your supplies and keep you better organized as well as explore optimum surfaces to withstand moisture and spills. There are many possibilities to explore.
Your bathroom specialist at New Design, Inc. will educate you about your options in your particular space and suggest creative and attractive solutions to many common bathroom issues. We will provide you with insights on design and visual appeal as well as durability and utility for all of your material choices. From tile to stone to plumbing, fixtures, cabinetry, electrical work, and drywall, you are in good hands. New Design, Inc. bathroom specialists have created and implemented an array of designs that have pleased clients, by essentially transforming their standard bathrooms into beautiful home spas.
Our team is full of creative and passionate professionals who can work with your core concepts and develop them into a fully-blossomed work of art. We believe that you should have your dream bathroom—the first place you walk into in the morning and a calming space to return to at the end of the day. And like everything we do at New Design, your bathroom remodeling project will be overseen and executed from conception to completion. We take the worry out of the planning and installation.
Call us today and let's get started.