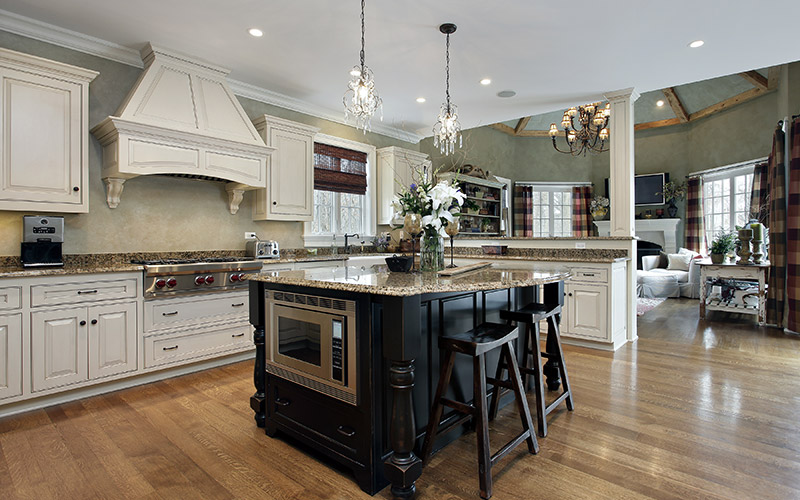 Your kitchen is the center of your home's activity, and a remodel can provide your home a new vibrant energy and feel. Although a kitchen remodel is a major project, it can significantly improve your kitchen's functionality, organization, and appearance.
Below are 3 of the top reasons why you may want to consider remodeling your kitchen:
#1 – A new kitchen improves the value of your home.
Remodeling your kitchen is a great investment that will improve the value of your home, as the quality and modernity of your kitchen and bathrooms are two of the top features that potential homebuyers look for when purchasing. Offering a new, beautiful kitchen will be very attractive when you decide to sell your house.
#2 – Your kitchen will be more functional.
Updating your kitchen will make it more functional. For example, you may find that your current kitchen is cluttered and difficult to work in. Adding more storage space with new cabinets or a kitchen island will free up working space and allow you to be organized and cook more safely, which is especially important if you have children.
#3 – Your new kitchen will look attractive, fresh and stylish.
One of the top reasons to remodel your kitchen is the fact that it will look more modern. When you spend so much of your day in the kitchen, you want it to look great, for yourself, your family and your guests. A striking new kitchen is something that everyone can appreciate and a redesigned kitchen can look dramatically different compared to what you have now.
At New Design Inc. we offer free consultations for new kitchen designs. We can answer any questions that you may have about how you can improve your current kitchen. Give us a call for a consultation or visit our showroom at 5693 S. Saginaw Rd. in Flint, Michigan.