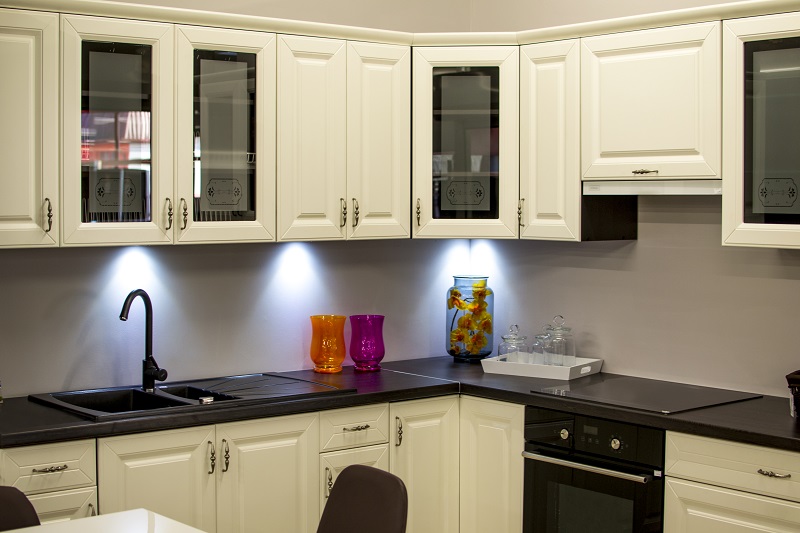 With an endless number of options, finding the right style kitchen for your home can be tricky. In this blog we will dive into the art of kitchen building to provide you with three potential kitchen styles for your remodel.
#1. The Modern Kitchen
Similar to contemporary design, modern kitchens offer sleek and simple hardware with the use of a simple, natural palate. This style calls upon an emphasis on horizontal lines to create a clean visual appeal.
#2. The Cottage Kitchen
Perfect for a cozy home, cottage style kitchens use a selection of light, natural colors to create a welcoming environment. One of the unique aspects of cottage styling is the use of open cabinetry. As a highlight to many cottage styled kitchens, open cabinets allow you to display items such as farm fresh ingredients, rustic cooking essentials and cooking literature all in a convenient location.
#3. The Craftsman's Kitchen
With a focus on the natural elements, craftsman styled kitchens are perfect for those that enjoy the outdoors. By using minimally stained cabinetry, natural stone surfaces and earthy colors, you can enjoy the world's beauty in your very own home.
The three styles we have chosen to mention are just a sample of what is possible when working with the New Design, Inc. team. In order to help you best visualize your project, our expert staff creates views of your project in stunning 3D fashion. In addition to state of the art visualization technology, you may also enjoy access to an up-to-date project management portal to help you keep track of the fully in-house New Design, Inc. process. If you are interested in learning more about our fully custom kitchen designs, give us a call at (810) 694-8609 to schedule your free in home consultation.