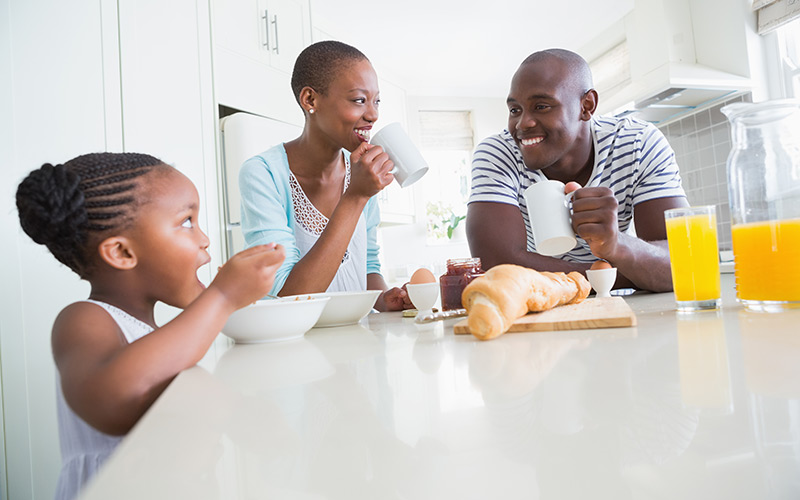 The saying goes, "Home is where the heart is." For many of us, we feel most comfortable and nurtured in our actual homes, the places where our families reside, where we grew up, where we make food and eat together, where we sleep and restore. It is the connection and love between people who live together that creates the warmth of a real home, but many of those feel-good vibes can be further enhanced with an intentional kitchen design.
It is the kitchen, in particular, that has a big impact on that feeling of "home". As many of us find, the kitchen is the heart of any good home. It is where Mom bakes her bread, where kids do homework, where meals are shared and conversation happens late at night. So if your kitchen is in a state of disarray and neglect, you have to try a whole lot harder to create that feeling of home.
New Design Kitchens specializes in kitchen designs that will lighten your mood, give extra utility, and allow for the beautiful messes of daily life to happen in manageable ways. One goal of New Design is to turn houses into homes, turn kitchens into central hubs where the best moments of daily living can happen.
Maybe you are remodeling a well-loved home already. Maybe you are redesigning a first home and want to update the existing kitchen or maybe you are building from the ground up and want to do things right from the start. Let us help you add style, usefulness, and warmth to your kitchen space. We have the designers, materials, and the plan. We can show you how to take your vision and systematically turn it into reality. These projects are well worth the effort, especially with the support of professionals who know all the tricks of the trade.
If you are ready to spice up your life, your comfort, and your kitchen, come see us today. We are eager to meet with you and start planning your kitchen. Contact us at 810-694-8609.