Using a Backsplash to Invigorate Your Kitchen Remodel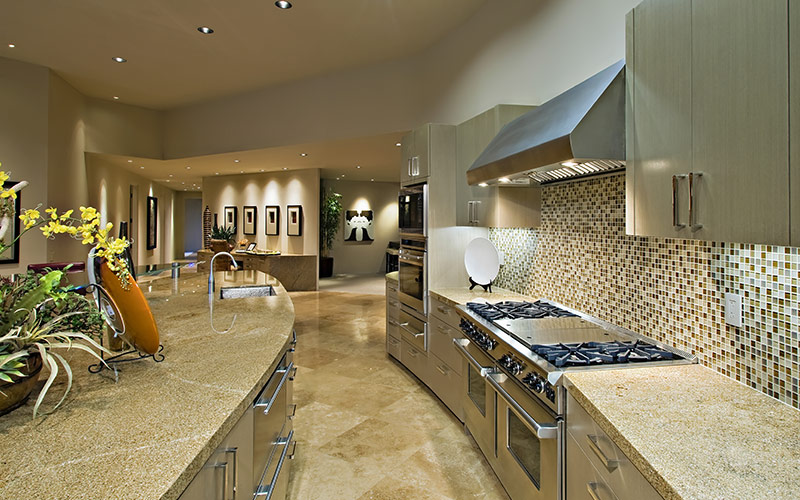 Adding a well-paired backsplash to your kitchen remodel adds both depth and dimension, creating a new focal point for all to enjoy. In order to make the best use of the wall space in your kitchen, consider using a backsplash to create interest and beauty.
A great way to style your backsplash is to consider the colors and patterns of your kitchen's countertops. By using complimentary edge styles, tile shapes and colors, you may easily convert your kitchen into a form of functional art. Once a countertop has been selected, try matching some of the palates and mixing patterns. By matching some of the primary colors found in the countertop you avoid an uncomplimentary clash, and instead tie the entire room together. Sample tile patterns which differ from that of the countertop whether it be laminate, granite or quartz to construct a stunning and gorgeous kitchen.
The skilled team of certified installers and craftsmen at New Design Inc. have the expertise to execute on your plans, and can assist you in selecting from the thousands of possible combinations. Visit our 2,000 square foot showroom to view the latest trends and styles, demonstrating our wide selection of top quality manufacturers from around the world. The best way to find the colors and textures to be used in your upcoming project is to view them firsthand with the help of our expert interior design specialists.
Contact our team today at (810) 694-8609 or by sending us an e-mail to sales@newdesignkitchens.com.