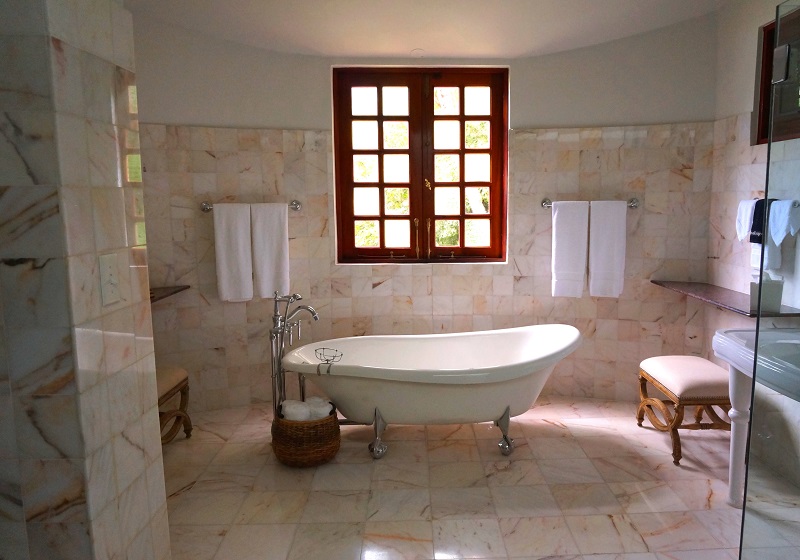 If you are looking to remodel your bathroom to update its style, there are a few things to keep in mind in order to make the most of its update. Firstly, the premier focus of any bathroom update whether it be a partial or full remodel, is the vanity. Created by adroit craftsmen, vanities are a functional part of your bathroom and house both a sink and storage space. A few of the main options you have in selecting a vanity include: size, materials, placement and styling points.
Depending upon the size and purpose of the bathroom, a double vanity (which includes two sinks instead of one) may be the best fit, especially so for a master bath. The larger your vanity, the more functional space you create within your bathroom for storing items like towels and personal care products. The second most important focal point of a bathroom is its shower (if equipped). Rising in popularity, frameless glass showers look great in any bathroom. This shower style is fabulously sleek and incorporates clean edges which look great from any angle. There are a few things to look for in frameless glass showers, including the quality of glass and the metals of the hardware. Though frameless showers are a bit more expensive than traditional framed models the difference is stunning and well worth it.
If you would like to explore your options for a bathroom remodel contact us or visit our website to view pictures and information.